Mental health is an essential aspect of life and wellness. Mental health generally refers to a person's emotional and psychological well-being. It also includes how we think, behave, and handle day-to-day stress.
When looking for mental health resources online, it can be easy to feel overwhelmed by all the different information you find. This article provides some helpful tips on navigating this process.
Mental health is something that we should all be taking care of. However, sometimes it can be challenging to find the best resources for mental health support. That's why we've put together this list of the best online mental health resources for you!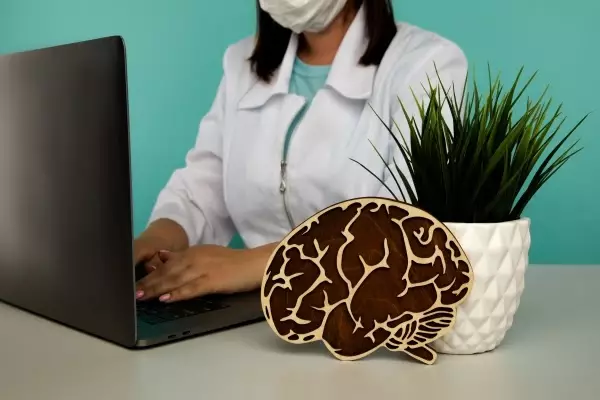 Tips For Finding The Right Mental Health Resources
Before looking for mental health online resources, it's a good idea to determine what you're looking for. 
Are you looking for mental health professionals? 

Do you need to talk to someone but don't know where to start? 

Is there a specific topic you're interested in learning about, like drinking, or eating disorders? 

Are you looking for support groups or one-on-one individual therapy?
The first step is identifying what you need and what will work best for your needs. Once you identify those, search engines can be an excellent resource. Credible sources like Psychology Today and the National Alliance on Mental Illness (NAMI) are good places to start.
Licensed clinical social workers and counselors are also excellent resources for mental health support. If you seek more intensive treatment, consider talking to your doctor about getting a referral to a mental health specialist.
In addition, don't forget to check out your local community center or hospital and national organizations like the American Psychiatric Association (APA).
What To Look For In Mental Health Resources
When browsing for mental health resources online, it can be challenging to know where to start. Luckily, a few easy-to-follow tips will help you find the best resources for your needs.
Find Out What Type Of Resource You're Looking For
Are you looking for therapy, mental health assessments, or mental illness forums? Search for those relevant terms. This will help narrow down your results and make finding the resources relevant to your needs easier.
Look at Whether the Site Offers Information on Trauma
Many people who experience mental health issues have also experienced trauma in their lives. As a result, this is an important topic many mental health websites cover.
Thankfully, most sites provide information on post-traumatic stress disorder (PTSD) or traumatic brain injury (TBI) topics. By looking at these topics, you'll be able to see if the website covers these important subjects and determine if it's the right match for your needs.
Best Mental Health Resources Online
Many different websites and forums offer mental health resources online. These websites provide support and information for mental health and human services. They can be an excellent resource for anyone who is struggling. 
If you or someone you know needs help, please bookmark these 15 best mental health resources.
Service offering: Psychology Today is a website that offers information on mental health conditions, online therapy services, and how to find a therapist in your area or online. It has an extensive database of professionals who are searchable by location.

Price: Free for those seeking mental health assistance. 

Takeaways: Not only does Psychology Today offer several resources on various topics (e.g., mental health, personal growth, relationships), it also provides a database where you can find mental health professionals near you. 
Service offering: The Anxiety and Depression Association of America (ADAA) is a national organization that houses resources on anxiety, depression, and related disorders. They also have an extensive directory of mental health professionals.

Price: Free/open to the public.

Takeaways: The site is broken up into two key parts—for the public/users and for professionals. The public section offers holistic resources (e.g., articles, infographics, and webinars) to help you receive the right help. 
Service offering: Mental Health America provides information on mental disorders, treatments, and services. They also have a section devoted to helping people find local mental health resources.
Price: Free/open to the public.
Takeaways: The nonprofit organization provides numerous resources in three areas: 
Get help: For those looking for mental health and/or crisis support and identifying local community support
Get information: For people looking for information about mental health facts and conditions, policy measures, and more
Get active: Individuals looking to get active within the mental health community and become advocates for those suffering harm, injustice, or exclusion and need help and services
Service offering: NAMI offers support and education for those living with mental illness, plus their families and friends. They also have an online community where people can connect with others who understand what they're going through.
Price: You can create a free NAMI.org account to subscribe to content and connect with individuals in discussion groups. There is also the option to become a NAMI member, allowing you to access the NAMI Advocate magazine, attend their convention at a discount rate, and receive online access to member-only content.
The paid options are:
$60/year for a Household membership. This includes all members of a household living at the same address.
$40/year for a Regular membership for one person.
$5/year for an Open Door membership. This is available for those with limited financial resources.
Takeaways: NAMI does a great job tailoring content for specific groups such as individuals with mental illness, caregivers or family members, veterans, and active service members. 
Service offering: SAMHSA is a government agency that provides information and resources on mental health and substance abuse. They have various tools and resources available, including an online treatment locator.
Price: Free to the public. 
Takeaways: In addition to providing resources for those seeking help, SAMHSA offers programs that allow individuals to make a difference in their communities. Their site provides language assistance, making it an inclusive resource for all individuals, regardless of background.
Service offering: HelpGuide.org is packed with information on all aspects of mental health. It includes articles, videos, and quizzes to help you learn more about your mental health and how to improve it.
Price: Free to the public.
Takeaways: From mental health to children and family to relationships, HelpGuide.org provides insightful articles and videos. The site also offers guided meditations to ensure you can give your health and wellness the attention they merit.
Service offering: If you're looking for some mindfulness meditation exercises, Headspace is a great place to start. This website offers free guided meditations and tips for improving your mental well-being.
Price: You can download Headspace for free, and the platform offers limited free tools. To upgrade, you can get Headspace Plus for: 
$12.99 per month with a free 7-day trial or 

14 days free with a $69.99 annual subscription
Headspace also offers a Student Plan for 85% off. Check out their subscription plans. 
Takeaway: Headspace is an excellent resource for those looking for multiple meditation and relaxation tools. Targeting various areas such as stress, sleep, and mindfulness, the platform provides music, exercises, articles, and more to help meet your needs. 
Reviews: "Headspace provides me with…a connection to myself, and a disconnection from negative thoughts, feelings, and sensations."
Service offering: The Mighty is a website devoted to sharing the stories of people living with disabilities and chronic illnesses. They have a section on mental health that includes personal essays, advice columns, and news stories.
Takeaway: The Mighty opens the door to personal and honest stories that empathize and empower those facing personal trials and tribulations.
Service offering: BetterHelp is an online counseling service that offers therapy from licensed counselors. You can communicate with your counselor via text, audio, or video chat.
Price: Online counseling at BetterHelp ranges from $60 to $90 per week (billed every four weeks). The exact price is based on location, preferences, and therapist availability.
Takeaway: In addition to therapy services, BetterHelp offers valuable articles on finding the right psychiatrist and therapist for your needs. Considering mental health is an intricate and delicate journey, individuals can benefit from these resources to find a trusted mental health partner.
Reviews: "Dianne provided exceptional feedback for how to handle situations that I experienced. I feel safe speaking with her about things that I am unable to share with people close to me."
Service offering: PsychCentral is a website that provides information and resources on mental health topics. They have an extensive article library and a forum where you can connect with others dealing with similar issues.
Price: Free to the public.
Takeaway: PsychCentral is a great site to navigate if you're looking to learn about your own or your loved one's mental health journey. From there, you can take action (if you feel comfortable) by taking advantage of the support tools under the "resources" tab.
Service offering: Talkspace is an online therapy service that offers text, audio, and video counseling from licensed therapists. You can choose to communicate with your therapist via text, audio, or video chat.
Price: Many employers cover Talkspace for free, directly with an employer code or through an employee assistance program (EAP). Most major health insurance plans cover Talkspace therapy, which may entail a copay of approximately $25. Talkspace therapy plans begin at $69/week if you pay out-of-pocket.
Takeaway: Talkspace provides inclusive therapy services, providing support for teens, veterans, and the LGBTQIA+ community. It also offers psychiatry and prescription medication assistance.
Service offering: Cerebral is a website that offers information and resources on mental health. They have an extensive article library and a forum where you can connect with others dealing with similar issues.
Takeaway: Cerebral has a dedicated care team that undergoes a rigorous vetting process and monthly audits. This ensures clients continuously receive high-quality care.
Reviews: "I was so worried about this appointment and Sean was able to put me at ease. We were able to communicate effectively and he even has specialties in some of my worry areas like sensory issues and executive dysfunction!"
Service offering: Postpartum Progress is a blog dedicated to maternal mental illness. It offers support and hope for mothers who experience postpartum depression and anxiety, along with other mental health concerns related to pregnancy and childbirth.
Price: Free to the public.
Takeaway: Postpartum Progress offers a supportive and safe haven for current and prospective mothers. The site provides a free New Mom Mental Health Checklist downloadable in different languages to ensure all mothers have equal access to the care they deserve. Postpartum Progress' impact has earned them several awards, such as the BlogHer Voices of the Year Award and the National Perinatal Association's Becky Hatfield Family Support Award.
Reviews: "I was referred to Postpartum Progress about 4 days ago. I have spent every 'free' moment since then looking through your archives, following links, and crying. No, sobbing. I swear I have read things that I haven't even said out loud to myself in the shower. Thank you for having this blog and being honest…I am one of those unlucky people who have no insurance, so I'm waiting the 2 weeks for a group meeting to come up so I can go and sit. I still can't admit what's in my head out loud to anyone, but I think it will be good to hear other people. Until then I have your blog. I find your words encouraging and heart wrenching. Thank you for writing them."
Service offering: The DBSA provides help, support, and educational resources to those suffering from mood disorders. The organization is committed to diversity, equity, and inclusion and offers access to peer support services and mental health resources. 
Price: Free to the public.
Takeaway: There are DBSA chapters and support groups for those looking to find online or local support groups. DBSA also has a wellness toolbox (wellness tracker, recovery goal setting course, wellness wheel) on its site to encourage people to take on a proactive role in their mental health journey.
Service offering: CIMHS offers an interactive therapy program called Bliss. Bliss provides eight sessions of therapy for depression. The program is based on cognitive behavioral therapy. Individuals can measure their mood via weekly depression tests, learn and practice cognitive and behavioral techniques, and more.
Price: Free to the public. 
Takeaway: CIMHS offers accessible therapy sessions that individuals can do at their own pace. This resource can be ideal for those dipping their toes into therapy who may not be ready yet to pay the higher cost of in-person, traditional therapy. CIMHS is a not-for-profit resource based in Toronto, Ontario, Canada.
The Importance Of Accessibility In Mental Health Resources
The accessibility of mental health resources is essential. People may feel less alone as they read through a blog post or watch a video that speaks to them.
If you seek mental health treatment and resources for your child, it's best to find an expert in this area who can provide more targeted information and support.

 
Navigating the Information Overload
Mental health is a vast topic, and there are many different resources. To help you navigate all this information, it's important to think about what type of information you're looking for.
Mental health resources can be broken down into four main categories: mental health education, self-help and therapy, diagnosis and treatment, and insurance coverage.
Education
These are resources that provide an overview of mental health. The goal is to educate people about coping with various mental illnesses like anxiety or depression.
Self-Help & Therapy
These resources provide user-generated content about coping with mental illness by offering strategies and techniques.
Diagnosis & Treatment
Larger organizations and professionals can diagnose your condition and offer treatment plans based on the diagnosis.
Health Insurance and Mental Health
If you have health insurance, check with your provider to see what mental health resources are available. Many insurance companies offer coverage for therapy and counseling. 
It's important to know what your insurance covers so you can get the most out of your benefits. If you don't have health insurance, there are still many options for getting mental health care.
Why Mental Health Matters
Mental health is essential to our overall well-being. It's important to remember that mental health is not just about having a diagnosed mental illness. Mental health includes our emotional, psychological, and social well-being. It also affects how we think, feel, and behave.
Good mental health allows us to enjoy our lives and cope with stress. It enables us to have positive relationships and feel fulfilled in our lives. Mental health is just as important as physical health, and we should all make it a priority in our lives.
Online mental health resources can be beneficial for those who are struggling with mental illness or need a little extra support. It's important to be mindful of the different types of resources available and find the ones that work best for you.
You're Not Alone: Look After Your Mental Health with the Right Resources
Mental health is vital to living a happy and fulfilling life. With so much going on globally, it can be challenging to prioritize our mental health needs.
However, it's important to be mindful of the different types of online mental health resources available and find the ones that work best for you. There is no one-size-fits-all answer, so exploring all your options is important. Remember, you are not alone in this! 
If you need further resources regarding mental health assessments or evaluations for court, the New Directions team is here to help. Helping people obtain an assessment report in a professional yet efficient manner, our team is happy to assist or remotely online—whatever works for you.  
Contact the New Directions team today.